Liebe Besucher,
in unserem umfangreichen Sortiment von
über 600 Artikeln
ist für jeden Liebhaber
der osteuropäischen Spezialitäten
etwas dabei.

www.pasewal.com


Ich wohne seit etwa drei Jahren in der Messestadt, bin zum Studieren hierher gezogen und finde es toll. Bin vor ein paar Monaten umgezogen ...

Ich wollte eigentlich nur ein paar Tipps posten?
Hilfe, wo wird den nun der Eintrag veröffentlicht und überhaupt?
I'm going to be in Leipzig in May and I'm looking for fun things to do and parties to go to. Mostly looking for indi-ish/electro type stuff. If anyone can recommend something, that would eb awesome! Thanks!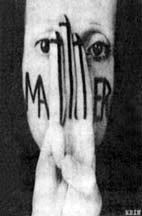 SAMSTAG, 28. JUNI 2008
Tangomanie | H.-Poeche-Str. 2-4 | 19:30
in rahmen der
veranstaltung >Leipzig meets Krakau. Eine Nacht der Literaturen<
wird auftretten
illja sin
+
insurrectionary noise
=
kein

so viel zur vorstellung...

aloha
ok... bin seit 5 jahren in leipzig und versuche manchmal noch immer sie in die knie zu zwingen.
Current Music:

forward russia-thirteen
Leipzig ist und bleibt weltoffen
Vom 10. bis zum 23. März 2008 finden in Leipzig zum 5. Mal die Internationalen Wochen gegen Rassismus statt. Nach der ersten Auflage 2004 ist die Veranstaltungsreihe Jahr für Jahr gewachsen. Insgesamt 35 Veranstalter halten nun ab nächsten Montag mit ihren 60 Angeboten ein breitgefächertes Programm bereit, das auf unterschiedliche Weise an die vielen Gesichter des Rassismus heranführt und für Vielfalt und Toleranz wirbt.
Dazu gehören eine musikalische Lesung gegen Rassismus und Gewalt (10. März), die Vorstellung eines deutsch-polnischen Schülerprojektes im Umweltforschungszentrum (11. März), das Fußballspiel "Fair verbindet" am 12. März, in dem sich junge Kicker unterschiedlicher Herkunft der Wilhelm-Busch-Grundschule mit der Jugendmannschaft des 1. FC Lok Leipzig messen, ebenso wie zahlreiche Filmveranstaltungen vor allem für Schulklassen (u.a. auch die Filmabende "Der Tisch" am 14. März und "Migranten aus Russland am 20. März) oder das Seminar "Demokratie in Aktion – ich tu` was" (15. – 16. März). Für Jugendliche sind auch Poetry Slam-Workshops unter Anleitung junger in- und ausländischer Talente (11. – 14. März, Abschluss: 17. März) sowie eine praxisnahe Tagung der Euro-Schulen zu einem "anderen Miteinander" vorgesehen (12. März). (
Weiter lesen >>
)
Download
des Programms der Internationalen Wochen gegen Rassismus in Leipzig
Von
Stadt Leipzig
A modern reconstruction of Johann Sebastian Bach's head, using computer modeling techniques, shows the composer as a strong-jawed man with a slight underbite, his large head topped with short, silver hair. The bust, unveiled in Berlin on Monday, was created by anthropologist Caroline Wilkinson in her lab at the University of Dundee in Scotland.
Rather than use Bach's actual bones, which are buried at St. Thomas Church in Leipzig, Germany, Wilkinson worked from a copper replica of Bach's skull made for a previous reconstruction in 1894 by physician Wilhelm His and sculptor Carl Ludwig Seffner. Nonetheless, Wilkinson sees her work as the most realistic rendering of Bach's appearance to date.
Read more from CNN >>
Via
Not A Blog
20. - 27. Oktober 2007
Freiburg > Basel > Wien > Leipzig > Göttingen > Berlin
IN LEIPZIG >
Do, 25.10.
20.00 Uhr
Haus des Buches - Literaturhaus Leipzig
Gerichtsweg 28
04103 Leipzig
Dorota Masłowska [Polen]
Petra Hůlová [Tschechien]
Valzhyna Mort [Belarus]-[
yotube.video-lesung mit deutschen übersetzungen
]
(
WECHSELSTЯOM-konzept...
Collapse
)
WECHSELSTЯOM. Autorinnen aus Mittel- und Osteuropa auf Tournee
Alle Ärzte Fans (und am besten auch alle anderen) bitte
hier
für die Ärzte Motto Party voten. Danke :)
Hallöchen!